Next Generation Salesforce Consulting & Apps

Industry Experts
Bringing industry know-how and tapping into increasing alignment of Salesforce platform with our core industries

Multi Cloud
Reaching beyond standard CRM (Sales & Service) to deliver full Salesforce potential in marketing automation, quote-to-cash, e-commerce

Mobile First
As one of the few Salesforce partners with deep mobile expertise and 10 years of experience we will help you mobilize your business

Tech Ninjas
Building on software house foundation, we excel in Salesforce mobile, platform, web development and integration
We Offer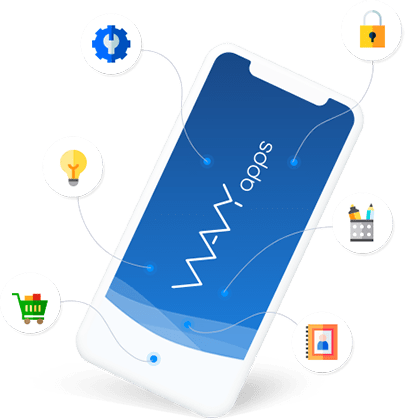 Mobile Apps
Mobilize your business with customized Salesforce mobile app or native apps built using Salesforce Mobile SDK for iOS and Android phones and tablets.
Mobile CRM

Give your mobile employees in sales, field service or management efficient and intuitive mobile tools. Ensure all the work is done on the go, no more logging in to record what happened while away.
Apps for Customer & Partners

Connect your customers and partners via dedicated mobile apps. Support commerce, marketing, loyalty, self-service in B2C and B2B scenarios.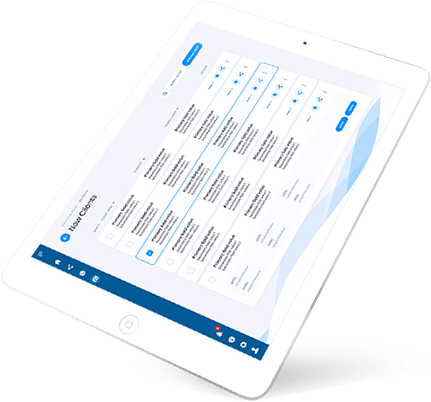 Custom Apps
Extend the use of Salesforce to any non-standard area, process or feature you may require.
Salesforce Platform

Take advantage of a leading low-code Platform as a Service development environment to deliver business apps in a fraction of time & cost of traditional coding. Extend standard Salesforce apps or build new ones to support your business.
Salesforce Community

Expose your Salesforce data and processes to engage your customers and partners. Use components, data, CMS and personalization.
Portals

Connect your existing portals or build new ones with us accessing Salesforce data via API.
Integration

Integrate Salesforce with ERP and other systems.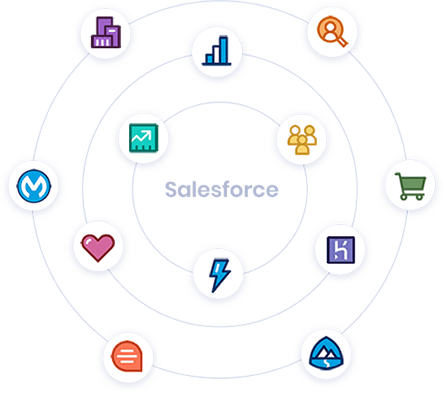 Salesforce Apps
Take full advantage of out-of-the-box features of #1 CRM and Customer 360 platform.
Sales Cloud, Service Cloud, Field Service

Build your CRM backbone across sales and service in multiple channels, including direct sales, call centers, field activities.
Marketing Cloud & Pardot

Acquire and nurture your leads, engage your customers to drive satisfaction and new sales. Increase conversion at each stage of customer journey.
Commerce Cloud (B2B/B2C)

Add or enhance e-commerce presence to allow your consumers, B2B customers, distributors access your products and promotions online or on mobile.
CPQ & Billing

Manage the entire quote to cash process in Salesforce with product configuration, flexible pricing, quote generation, contracts and billing.
Industries
Pharma & Life Sciences
Life Sciences companies are facing new challenges on all fronts. People are living longer. Patients have higher expectations. Companies are under pressure to produce breakthrough therapies and devices, manage global growth, and comply with global regulations. Salesforce allows you to handle the industry's unique needs, leveraging cloud, mobile, and social technologies to help companies innovate, transform, and succeed.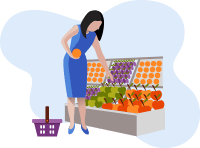 Consumer Goods
Upgrade your Customer 360 strategy in B2B and B2C channels. Empower your reps and distributors with mobile tools, retail execution and B2B Commerce. Introduce or enhance your direct to consumer activities with marketing automation, mobile apps, e-commerce, loyalty programs. All driven by #1 CRM platform for Consumer Goods industry and Wavy Apps!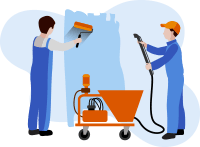 Construction Materials & Furnishing
Seamlessly manage your B2C and B2B distribution channels. Work with distributors, professionals, construction companies and developers. Use marketing automation, mobile apps, retail execution, sales and service. Integrate supply chain and ERP systems.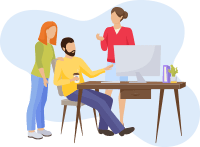 Start-ups & Scale-ups
Bring your idea into life using the most popular Customer 360 platform for startups. Use Salesforce Platform and development tools (Heroku, Mobile SDK, Einstein, IoT, Blockchain) to deliver your apps with reduced time-to-market. Consider tapping into Salesforce AppExchange, the biggest business IT marketplace with 150 000 customers and millions of users. Even if your startup is not built on Salesforce, use the best CRM to acquire and build relationships with your customers and partners and grow your business as fast as it deserves.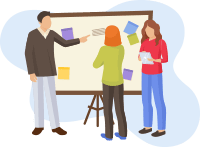 Non-profit
In Wavy Apps we believe it's important to help those who help others. That's why Wavy Apps offers free solutions to respected charities and selected non-profit organizations.
Why Salesforce?

Innovative
Salesforce is the first fully functional CRM in the cloud. In the last 21 years since the Salesforce premiere, the company has become a global leader in the CRM market

Platform
Salesforce is much more than CRM itself. It allows you to handle sales, marketing and analysis processes. It is supported by artificial intelligence tools and enables you to build your dedicated applications.

Salesforce cloud
Users do not need to install any programs or plugins to use the application. All activities are processed directly in the Salesforce cloud.

Artificial inteligence
Thanks to the artificial intelligence used in the Einstein mechanisms, Salesforce allows you to increase the efficiency of business operations and predict their next steps.

Out-of-the-box
Users do not need to install any programs or plugins to use the application. All activities are processed directly in the Salesforce cloud.

Security
Salesforce offers the latest security mechanisms. They guarantee the highest efficiency, stability and transparency of service.
About us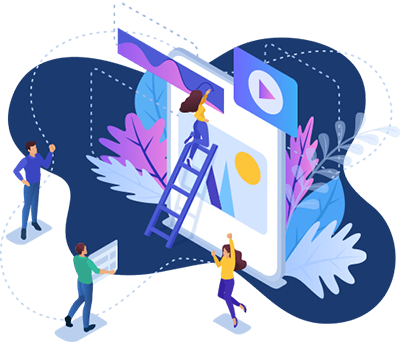 Wavy Apps is both a consulting company with many years of experience and a modern software house implementing applications based on the Salesforce platform.
We rely on the most stable and reliable cloud solution in the world, providing our customers with security and high data availability. We help in achieving business successes through intelligent implementations, modifications or creations of our own platform solutions.
Our mission is to help companies develop their business through technology.
Our services are directed to both small and large companies.
Wavy Apps will change and increase the efficiency of your business.
Your success motivates us the most!
Why Wavy Apps?

Our Experience
We have over 15 years of experience in the IT market. Our projects are always carried out with the exceptional quality to the business requirements of our customers.

Industries
We have, among others, experience in such sectors as FMCG, pharmacy, the tobacco industry, finance and banking.

Geographical
We have implemented our solution in over 16 countries around the world.

Projects
As an experienced partner, we lead clients through the whole project process from analysis, through testing, development to implementation, as well as support and maintenance of the solution.

Solutions
Wavy Apps supports many processes, among others: sales, marketing, HR management, production, finance.

Quality
Our company puts a particular emphasis on the quality of our services. With Wavy apps, every project is carried out professionally and in a pleasant atmosphere.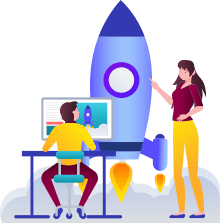 Our agility and speed
If you want to have a Salesforce product and adapt it to the needs of your company, we can help you with that.
We have a dedicated team of Salesforce developers and architects who will produce the expected solutions for you.
Our agile approach ensures quick results and faster implementation.
Ask for the offer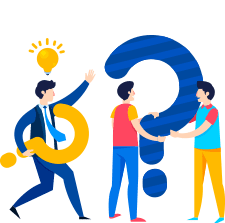 Our client service
We offer a range of customer support options, including 24/7 support for priority issues, a dedicated point of contact for product support and on-line support.
Ask for the offer